This exclusive offer will go away in:
Days
Hours
Minutes
Seconds
Calling all women Dealing with an autoimmune disease – Become a founding member
Learn how to manage your autoimmune disease so that you can get back to feeling like yourself again
Finally Get off the no more spoons rollercoaster so you can start enjoying your family, friends or career.
You Want To Live the way that you did before But You Feel stuck & overwhelmed?
LET'S BE HONEST: THERE ARE A LOT OF WAYS TO REGAIN CONTROL OF YOUR LIFE BUT…
Most of the suggestions from well-meaning loved ones take a lot of time… or are simply not realistic for you & your family.
Investing weeks into overhauling your diet and cooking two main meals because your family wont eat what you eat…
or following along to yoga classes on youtube when you don't have enough energy to spare (even if your friend's friend tried it and swears by it)…
and yet still not feeling that you are in control of your life…
is the worst feeling in the world!
Do you feel like you've tried everything to feel like you again but nothing seems to work?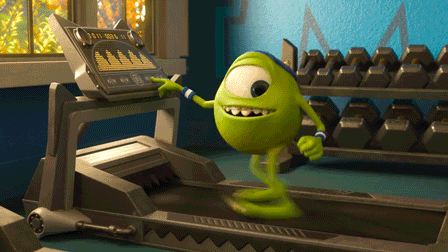 DIET & EXERCISE AREN'T ENOUGH
…but they don't tell you that
Of course, diet and exercise are incredibly important for managing your health. But, no matter what food you eat or how much exercise you take, you will still get flares.
…that's why it's hard to stick with it
You adjust your diet, you exercise daily, you take ALL the supplements (honestly, if one more person asks if you have tried turmeric 👀), you do yoga but yet you still find yourself lying in bed unable to lift your head off the pillow because the flare is hitting so hard.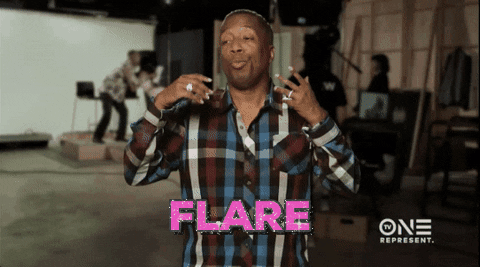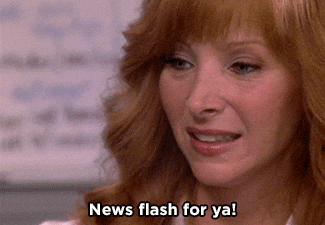 …to help you through a flare is the missing link
The right strategies to help you cope with your flares using complementary therapies will help to give you the energy, motivation and spirit to keep going even though you really want to crawl back into bed and pull the covers over your head until its over.
Hi! 👋 I'm Aisling and I was stuck…
Until I Unlocked the power of having coping strategies (that actually work!) in my back pocket to deal with flares.
And it was then that I discovered I Felt in charge of my own life again.
When I was diagnosed with rheumatoid arthritis I knew that stress was the most important thing for me to get a handle on if I was to have any hope of living a normal life.
I trained in aromatherapy, reflexology and lots of different therapies as I couldn't find anyone who offered a program or course to show me how to use these therapies myself, at home. 
When I started using these therapies I finally was able to get a handle on my stress levels. But, despite doing everything my doctor told me to do, exercising every day, and being aware of what I was eating I still experienced regular symptom flares.
It was only then I realised that the one thing missing from my armoury was coping strategies. Things that I could turn to when I was in pain or exhausted.
I knew that these things wouldn't stop me from flaring but they would provide comfort and support. The two things that every autoimmune warrior needs on bad days.
And so, I turned to complementary therapies again. I had been so successful in getting on top of my stress levels using them that I just knew that they could help me with this.
To establish the basics of working with complementary therapies, start building your own coping strategies and continue to learn and grow
Master the basics
Work safely with complementary therapies at home
What tools you need to consider
A routine to get you in the right frame of mind.
Learn the components for your personal strategy
Know the theory behind different complementary therapies so you can use them to relax, destress and improve your sleep
Dial in your strategy with routines, journaling and continuing to grow your knowledge.
Design your personal routines so that you can turn to when you need them most.

Learn how to implement a journaling practice to help you grow and track what works best for you so you always have your go to strategies in your back pocket
You Could Keep googling or…
Stop wasting your time sifting through mountains of confusing info online, and instead kick back, relax, and let complementary therapies give you that extra oomph of comfort and support when you need it most?
Become an autoimmune circle pro Member – The Beta Version!
Unlock the potential of complementary therapies and build your very own custom coping strategies with the cutting-edge membership for women with autoimmune disease.
⚡️As this is the first time I'm offering this membership you will have access for only €27/month ⚡️.
⬇️ Heres what you get as a BETA member ⬇️
✅ Monthly Live EFT/Tapping club: Guided EFT/tapping sessions where we focus on a different topic every month so that you can finally kick to the curb those negative thoughts and feelings that make you feel not good enough. Imagine if you could silence them how easier life would be.
✅ On demand training videos that will help you get started with establishing your coping strategies using aromatherapy, reflexology & more so you can manage your autoimmune disease instead of your autoimmune disease managing you.
✅ Planners, journals and worksheets that you need to understand, plan and start using complementary therapies even if you've never used them before.
✅ ​​Live Q&A session every month ​so that you can get real answers from a qualified Complementary Therapist who understands EXACTLY where you're coming from. You can ask for feedback on your strategy, routines you're designing and techniques that you're just not quite sure how execute correctly. PLUS…You will meet other autoimmune warriors who are in the same boat 🛶 as you.
✅ A new training, workshop, or tool every month with access to a vault of previous months which means that if you're in the middle of a flare, it will be right there waiting for you when you have the spoons 🥄 to go through it.
 ✅ Access to my €7 per month membership, The Autoimmune Circle, where you'll find everything you need to get on top of your stress levels and learn why you need to as a woman with autoimmune disease.
✅ Discount on 1-1 sessions with me, where we can customise strategies to fit your specific needs and you will receive personal support.
✅ Early access to new programs or courses because I always will serve my autoimmune circle pro members first
But, why would I join as a Beta Member, Aisling?
This is a great question! Let me show you…
✨ As long as you're part of our beta testing crew, you'll only ever pay €27. That's right, even if we raise the price later on! 🥳 Sah-weeet, Huh?
 ✨ You'll also be the first to check out all the fresh features, trainings, and tools I'm planning to share. Plus, your feedback will help me shape the future of the membership. 🙏 Look at you being an influencer!
✨ You'll be part of a community of like-minded autoimmune warriors who understand your journey. You might just make some new pals, learn new things, or even collaborate on something totally cool. So come on, join the circle and let's get testing! 🍾 Listen, you're NEVER too old for some new chums are you?
✨ And just so we are completely on the same page…I will be asking you to provide a testimonial when you have spent some time in the membership. The only influence I will have over your testimonial is by providing you with an experience that leaves you feeling truly satisfied and excited to share your thoughts with others. At the end of the day, your testimonial is your own, and I want you to feel completely comfortable sharing your honest opinion based on the experience you've had. So, my job is to make sure that your experience is nothing short of amazing!
…Joining A Group Coaching Program Or Hiring A Complementary therapist To Help You build routines & strategies
While paying just a fraction of the usual cost
If You Join Today, You'll Also Get
A MEMBERS ONLY SUPPORT GROUP
✨ Connect with like-minded people that are on the same journey that can offer support, understanding and compassion
​✨ Get support and all your questions around self care, stress management and building coping strategies answered.
✨ ​Get an inside peek at what is working for others and help implement it.
Design Your Dream Life Journal
✨ Remember who you are and reconnect with your vision and purpose
✨ Dream bigger and unlock your full potential
✨ Stop dreading going to work
✨ Get unstuck and unlock new opportunities for yourself
✨ Recognize and change thinking patterns that sabotage your success and life
✨ Grow from a place of gratitude and clarity
✨ Develop routines that make you feel happy and fulfilled
✨ Boost your mood and happiness
✨ Attract more joyful, supportive and enthusiastic people into your life
✨ Feel more inspired and motivated on a daily basis
✨ Become more energised and reconnected with your true self so that you can start to show up consistently and build the life you desire
✨ Reclaim your power and handle life's challenges with more grace and ease
✨ Switch from feeling overwhelmed, exhausted and annoyed to lifting up and inspiring others with your good vibe
✨ Increase your sense of belonging
✨ Improve your relationships because gratitude makes you kinder, more supportive and feeling more connected.
✨ Feel more optimistic which makes you also feel more in control over life
✨ This guided meditation that will help you to visualise the manifestation of your heart's desire. It is a practice that will support you in feeling and believing in the potential of what you long for.
It's time to bring normal back into your life
The Autoimmune Circle Pro
Unlock the potential of complementary therapies and build your very own Custom coping strategies with The Cutting-Edge Membership for women With Autoimmune Disease.
 all for only €27 per month.
FREQUENTLY ASKED QUESTIONS
Q: I  have just found out that I have an autoimmune disease. Will this work for me?
A: Yes, this works especially well if you have just recently found out you have an autoimmune disease because right now, you have the opportunity to set the habits that will help you manage this disease for the rest of your life.
Q: I've tried working with holistic therapists before and they encouraged me to stop taking medication. What's your approach?
A: I will never encourage you to stop your medication. That is solely a decision between you and your doctor. The Autoimmune Circle only shows you how to support yourself using complementary therapies. As an aside, I have a BSc in Chemistry & MSc in Biopharmaceutical Science so I value and appreciate the power of medication. I believe these wonderful therapies that I share with you should be used to complement your health care plan, whatever you choose that to be.
Q: How much support is included?
A: There is 48hr (Mon-Fri) written support included which means that you will get all your questions answered within our members-only support group within 2 days. Remember that I am also an autoimmune warrior and need to mange my stress levels too 😉. I will always try to answer sooner but I guarantee 48hrs.
Q: Can I wait and join later?
A: Yes, you can but the price might increase.
Q: Do I need to purchase a bunch of tools to make this work?
A: No, this is a beginner and budget-friendly program. I will, of course, share some useful tools e.g. essential oils but you don't have to purchase them all. You can pick and choose what, if anything, you want to purchase.
Q: When will I get access?
A: You will receive an email with all the details immediately after your purchase and will get access to the private facebook group within 48 hours.
Q: Can I cancel the membership?
A: Yes, you can cancel at anytime. Please check the Terms & Conditions for more info
Q: Where can I read the Terms & Conditions before I purchase?
A: Great question! Please see them here
©2023 WHITE ROSE HOLISTIC | ALL RIGHTS RESERVED